CoverSutra 2.1.1 更加完美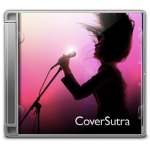 搭配 iTunes 使用的操控程式 CoverSutra 2.1.1 釋出了。新版本新增了簡潔精緻的新通知 bezel 視窗,可讓使用者輕鬆取得目前播放曲目與專輯的資訊;同時,新版本也改善了專輯插圖的顯示畫面與提升 Internet 廣播電台的顯示內容。
CoverSutra 2.1 新功能如下:

New iTunes Song Notifications.

Significantly improved artwork.

Enhanced display of Internet radio details.

Faster and more informative keyboard shortcut bezels.

Added advanced preferences (hidden by default).

Feedback bezels for the Special Function Keys on Apple's new keyboards.

Last.fm no longer scrobbles Podcasts and Movies.

Fixed a bug regarding Last.fm authentication.

Music search allows searching by playlist name.

Better handling of music library files located on external hard-disks.

Fixed an issue where the music search didn't work with certain iTunes libraries.

Growl specific options are now located in the advanced preferences pane.
Lots of performance optimizations and internal changes.
CoverSutra 2.1 的系統需求為 Mac OS X 10.5.2 (或更新版本) 及 iTunes 7.6.2。若為 10.4 (Tiger) 的使用者,請下載 1.2.1 的版本。此共享軟體的價格為 14.95 歐元 (約 23 美元)。
更多的軟體說明與介紹,可以參考開發人員的頁面與 applewoods 以往的文章。
link 1: CoverSutra (Sophiestication)
link 2: 有趣的 iTunes 程式 CoverSutra (applewoods, Feb 2007)